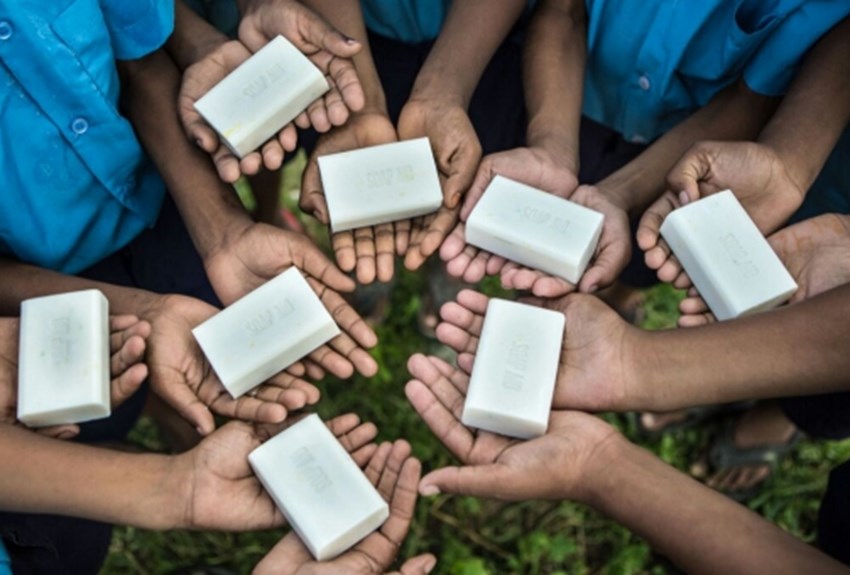 25/01/2019
Oaks Renews partnership with Soap Aid
Oaks Hotels have become Soap Aid's newest Hotel Champions having just signed up their 7,000+ room portfolio in Australia and New Zealand.  They have set a bold annual target of 26 tonnes to be collected for repurposing at our facilities which is a major boost to our soap supplies and brings us closer to our goal of reaching 200,000 children in critical need each year.
https://www.servicedapartmentnews.com/home/news/2019/1/24/oaks-renews-partnership-with-soap-aid/
Soap Aid is working hard to remain operational
Now, more than ever, soap and good hand hygiene are essential to prevent the spread of COVID-19.
Attention New Zealand partners – in line with government advice and the lifting of all COVID-19 restrictions, soap collections have resumed as normal.
Attention Australian partners – in line with government advice, Soap Aid is still recycling soap. Please keep collecting your soap if you can and be vigilant with your hygiene.
Use disposable gloves when you handle the soap
Keep the soap separated from general room rubbish
Keep the soap as dry as possible
Wash your hands thoroughly with soap for 30 seconds after handling boxes and packages