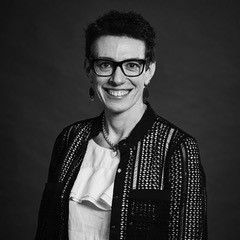 Rachel Chrapot
Chief Executive Officer
Rachel brings with her over 20 years of experience as a manager and executive leader working in the legal services industry, legal sector and higher education. She is skilled in strategic planning, lecturing, team building, mentoring and public speaking.
Rachel believes that profit and purpose are not mutually exclusive and that institutions can and should take responsibility to create a positive, transformational and sustainable impact on their communities. She believes that the key to achieving any organisations' goals is meaningful stakeholder engagement and communication, connecting with people to build a vibrant and inclusive community.
Soap Aid is working hard to remain operational
Now, more than ever, soap and good hand hygiene are essential to prevent the spread of COVID-19.
Attention New Zealand partners – in line with government advice and the lifting of all COVID-19 restrictions, soap collections have resumed as normal.
Attention Australian partners – in line with government advice, Soap Aid is still recycling soap. Please keep collecting your soap if you can and be vigilant with your hygiene.
Use disposable gloves when you handle the soap
Keep the soap separated from general room rubbish
Keep the soap as dry as possible
Wash your hands thoroughly with soap for 30 seconds after handling boxes and packages