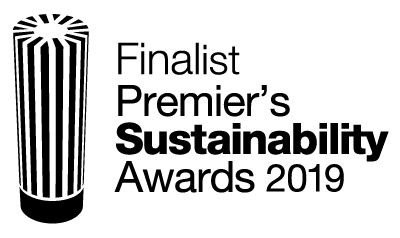 03/10/2019
The Premier's Sustainability Awards
We're excited to announce that Soap Aid is a finalist in this year's, Premier's Sustainability Awards, Innovative Products or Services category.  The awards are one of Victoria's major sustainability programs and promote and celebrates people who are working towards a sustainable future and improving the effects of climate change.  There are fantastic finalists across all 11 categories, and we feel honoured to be recognised as leaders in sustainable practices and innovation among them.
The winners will be announced on October 10th. We look to sharing the outcome of the night with you, our champions, impact partners, and supporters who through combined efforts, are helping to make the world a healthier place.
Soap Aid is working hard to remain operational
Now, more than ever, soap and good hand hygiene are essential to prevent the spread of COVID-19.
Attention New Zealand partners – in line with government advice and the lifting of all COVID-19 restrictions, soap collections have resumed as normal.
Attention Australian partners – in line with government advice, Soap Aid is still recycling soap. Please keep collecting your soap if you can and be vigilant with your hygiene.
Use disposable gloves when you handle the soap
Keep the soap separated from general room rubbish
Keep the soap as dry as possible
Wash your hands thoroughly with soap for 30 seconds after handling boxes and packages